Indico is proud to work with
PRATHAM USA – supports Pratham in India to meet the education needs of millions of underprivileged children. Pratham is one of the world's largest non profit organizations in the field of primary education.
Indico's Role: Strategize and help execute a major gifts program nationally, with the aim to significantly increase funding from high net worth individuals.
Highlights: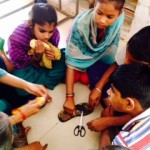 » Sarita Gupta blogs about her visit to a science workshop for underprivileged 7th graders in Ahmadabad, Gujarat.
» Sarita Gupta quoted in Indo-American News about educating girls
» Indico client Pratham USA raises a record $2.1 million at its 2014 NYC Gala. Held at the Museum of Modern Art, the monies raised at the Gala will help educate unprivileged children in India.